Welcome to the International Section of the Conflict Resolution Education Connection. We are happy that you are visiting our site. Please use the sidebar menu to navigate this section's rich collection of content. Some sample content is provided below.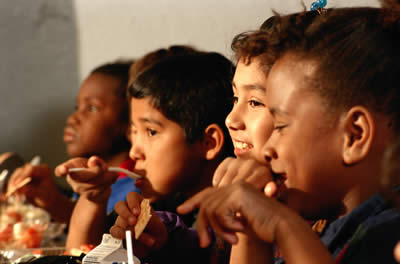 CRE Conference Presentations
---
---
---
---
---
Videos of Possible Interest
See MORE VIDEOS...
Search Our Resources Catalog
Sample Catalog Resources
Below you'll find a randomized listing of up to 20 related items (we may have more...) drawn from our Resource Catalog.

| Resource Title | Description | Links |
| --- | --- | --- |
| Cultivating Peace in the 21st Century: Ready to Use Student Activities | This 60-page pdf is a lesson pack developed for use in Canadian classrooms. It consists of 7 distinct lessons "designed to actively engage secondary school students in the search for a deep understanding of the forces that can bring about tragedies such as the attack on the World Trade Center, and the means by which they can personally contribute to the ongoing search for peaceful coexistence. It provides teachers and administrators with concrete mechanisms for integrating peace education into the curriculum and the school environment." | |
| Evaluation report: Life skills project implementation in the Armenian education system | 45-page PDF report which "represents an evaluation of implementation of the Life Skills Project being conducted in the Armenian education system as [a] component of an overall effort in education reform ... the project was piloted in the first and fifth grades in 16 schools in 1999-2000. In 2000-2001 the project was expanded to 100 schools and to the second and sixth grades. UNICEF provided funding and some logistical support and the MOES provided administrative and logistical project support and workspace for the curriculum development team." | |
| Tug of war - Peace Through Understanding Conflict | This 10-chapter 104-page book, available as a pdf, is for youth ages 8-16 interested in a peaceful world - and in understanding the forces that cause conflict, both in personal relationships and across the globe. Tug of War describes: 1) What the roots of war are. 2) How we create "The Enemy". 3) A new way to handle violence. Illustrated by award-winning artist, Rod Cameron. Part of the Education for Peace Series by Atrium Society Publications | |
| Induction pack for tutors of citizenship education: Global conflict | 29-page pdf packet to help trainees "understand the nature of global conflict, understand how issues of global conflict relate to citizenship and use issues of global conflict in their teaching in secondary schools." Includes bibliography. | |
| Inter-American summit on conflict resolution education: International innovations and challenges | 24 page program for the Inter-American summit on conflict resolution education, held in Cleveland, Ohio on March 14-15, 2007. Included in document is information on the planning committee, keynote speakers and course descriptions. | |
| Teachers Without Borders Dr. Joseph Hungwa Memorial Peace Education Program | This 300+ page guide provides a full professional development curriculum in peace education. It was developed by Teachers Beyond Borders. The goal is to bring Peace Education to new audiences around the world. The program is divided into three units, which progress on a continuum from theoretical to practical. Unit 1 provides the history of peace education, a selection of definitions, an overview of the key thinkers in the peace education field and the core concepts. Unit 2 focuses on the Scope of Peace Education, reviewing different approaches to peace education, or different lenses through which peace education can be viewed. Unit 3 moves from theory to practice, addressing the pedagogical approaches to peace education and practical ways to introduce peace education into your classroom and community. | |
| Classrooms in peace: Preliminary results of a multi-component program | 24-page PDF article from the "Ineramerican Journal of Education for Democracy," vol. 1, no. 1, September, 2007. Abstract: "Classrooms in Peace is aimed at preventing aggressive behaviors and promoting peaceful coexistence through 1) a curriculum for the development of citizenship competencies in the classroom; 2) extracurricular reinforcement in groups of two initially aggressive and four prosocial children; 3) workshops for, visits and phone calls to family mothers/fathers. A first implementation of the complete program showed a drastic decrease in aggressive behaviors and indiscipline and a considerable increase in prosocial behaviors, adherence to rules, and friendship networks among classmates. The combination of universal components and targeted components for those most in need seems to be highly valuable, especially in violent contexts." | |
| Non-violence in education | 79-page pdf manuscript published in cooperation with Institut de Recherche sur la Resolution Non-Violente des Conflits (IRNC), of which the author says, "These pages do not claim that merely placing the principle of non-violence at the heart of the educational project could be enough to solve them with ease. It is not our intention to teach teachers how to do their job. Our only aim is to urge them to look at their daily practices in the light of the principles and methods of non-violence. Perhaps we can all agree that when non-violence is possible, it is preferable. If so, and if non-violence is preferable, then it is up to us to do everything we can to make it possible. This study does not claim to be offering anything other than an exploration of the possibilities of non-violence." English translation of original French work. | |
| Cultivating Peace - Taking Action | This 66-page pdf is a curriculum packet developed for use in Canadian classrooms. "This resource encourages students to examine their own beliefs regarding the need for change in our world and their personal responsibility in taking action. The preconditions necessary for a culture of peace are explored through the examination of global issues in sustainable development, economic disparity, fair trade, human rights and consumerism. Students are given opportunities to explore the range of actions possible, the ways in which change occurs, the barriers to participation and the factors that support youth involvement. The resource includes a teacher's guide, a video, a poster series and a student guide to taking action. It is designed for use in grades 10-12." | |
| Standards for Peace Education | 11-page pdf provides a list of recommended standards for students, teachers and teacher educators with respect to peace education. They were developed under the leadership of Dr. Candice C. Carter from the University of North Florida during her global and domestic work with peace educators and peace education researchers. These dynamic standards have been used for students in all levels of education as well as for program design. Suggestions for, and outcomes of, their use in particular cultures and contexts are welcomed. | |
| Education for global citizenship: A guide for schools | 12-page PDF guide which "gives children and young people the opportunity to develop critical thinking about complex global issues in the safe space of the classroom. This is something that children of all ages need, for even very young children come face to face with the controversial issues of our time through the media and modern communications technology. Far from promoting one set of answers, Education for Global Citizenship encourages children and young people to explore, develop and express their own values and opinions, whilst listening to and respecting other people's points of view. This is an important step towards children and young people making informed choices as to how they exercise their own rights and their responsibilities to others. Education for Global Citizenship uses a multitude of participatory teaching and learning methodologies, including discussion and debate, role-play, ranking exercises, and communities of enquiry. These methods are now established as best practice in education, and are not unique to Education for Global Citizenship. However, used in conjunction with a global perspective, they will help young people to learn how decisions made by people in other parts of the world affect our lives, just as our decisions affect the lives of others." | |
| Peace education: A pathway to a culture of peace | 178-page pdf document which "helps the educator, whether in formal or non formal settings, to understand that peace is a holistic concept and state of being and that it can not be learned in the traditional lecture-note taking-testing framework. Indeed, peace education can be integrated into many disciplines. The culture of peace must replace the culture of violence if we and our home, planet Earth, are to survive ... teaching the value of tolerance, understanding and respect for diversity among the school children could be introduced through exposing them to various countries of the world, their geography, history, and culture. At the appropriate levels, curricula must include human rights, the rules governing international law, the United Nations Charter, the goals of our global organization, disarmament, sustainable development and other peace issues. The participation of young people in this process is very essential. Their inputs in terms of their own ideas on how to cooperate with each other in order to eliminate violence in our societies must be fully taken into account. In addition to expanding the capacity of the students to understand the issues, peace education aims particularly at empowering the students, suited to their individual levels, to become agents of peace and nonviolence in their own lives as well as in their interaction with others in every sphere of their existence ... We have organized the book into three sections. Part I presents chapters that are meant to help us develop a holistic understanding of peace and peace education. Part II discusses the key themes in peace education. Each chapter starts with a conceptual essay on a theme and is followed by some practical teaching-learning ideas that can either be used in a class or adapted to a community setting. Part III focuses on the peaceable learning climate and the educator, the agent who facilitates the planting and nurturing of the seeds of peace in the learning environment. Finally, the whole school approach is introduced to suggest the need for institutional transformation and the need to move beyond the school towards engagement with other stakeholders in the larger society." | |
| UNESCO'S Work on Education for Peace and Non-Violence: Building Peace Through Education | A 20-page brochure providing an overview of UNESCO's work in advocacy, policy, information exchange and the development of text books, learning materials and curricula. It was developed by the Section for the Promotion of Rights and Values in Education, Division for the Promotion of Basic Education. Included are links to many useful publications produced by UNESCO and its partners. | |
| International Day of Peace Educational Resource Packet | This 16-page pdf provides a framework for educating about the culture of peace and offers suggested activities and resources for use on the International Day of Peace. Includes ideas for Elementary, Middle and High School level classrooms. | |
| Road to peace, The: A teaching guide on local and global transitional justice | 10-chapter teaching guide "that introduces students who have a general knowledge of human rights to the concept of transitional justice. Using the expertise of The Advocates' human rights monitoring teams, who carried out work in Peru and Sierra Leone, The Advocates for Human Rights has created this teaching guide to be used with ninth grade through adult learners ... The Road to Peace, as its title suggests, does not just teach about justice, but seeks to advance justice. The lessons are planned to encourage creative thinking about conflict resolution and restoration of justice, so that students feel empowered to promote justice in their own communities as well as around the world. The Road to Peace teaches about justice on a local and an international scale, asking students to make connections between instances of justice and injustice in their own lives, and in situations where justice has been or is being threatened in other countries ... this comprehensive teaching guide introduces students to the concept of transitional justice through: * Lessons on the root causes of war and conflict * An overview of human rights and different transitional justice mechanisms * Mock war crimes tribunal and mock truth commission role plays * In-depth country case studies * Individual case studies on human rights abuses * Investigative tools to study the need for transitional justice in the U.S. * Skill-building resources on how to apply reconciliation on a local level * Conflict resolution and peer mediation exercises * A transitional justice glossary * Resources for further study and action on peace and justice." Includes detailed glossary, organizations list and bibliography. | |
| Collaboration across fields: Implementation and sustainability of SEL, CRE, PE and CE | 73-page PDF conference reader from the two-day summit, "Collaboration across Fields: Implementation and Sustainability of Social and Emotional Learning (SEL), Conflict Resolution Education (CRE), Peace Education (PE), and Citizenship Education (CE), held in Cleveland, Ohio on June 19th and 20th, 2009. The conference "brought together government representatives from among the 50 states and invited countries (Ghana, Kenya, Montenegro, Philippines) and their non-governmental organization partners. Organizations were invited because of their interest in developing legislation and policy in peace education, social and emotional learning, conflict resolution education, and/or civics education and their interest in securing ways to strengthen implementation and achieve sustainability of these efforts ... this capacity building summit offered a dynamic opportunity to develop a global infrastructure to advance the work in the fields of conflict resolution education, peace education, social and emotional learning, and citizenship education. The summit brought together policymakers, researchers and educators representing regions across the United States and select member countries of the Organization of American States (OAS) and the Global Partnership for the Prevention of Armed Conflict GPPAC). These national and international guests exchanged successful macro level policy design and implementation models at the state-wide or national level, and macro level evaluation methodology and tools for states and countries. Specific areas of focus included: Teacher education, research and evaluation, and policy implementation options for primary, elementary and secondary education at the national or state levels." | |
| Evaluation report on progress made through the OSCE's efforts to unify the Gymnasium Mostar: Summer | 51-page Word evaluation "of the unification of the Gymnasium Mostar in Mostar, Bosnia and Herzegovina (BiH), as commissioned by the Organization of Security and Cooperation in Europe (OSCE) Mission to BiH ... the Gymnasium Mostar was an historic and premier secondary school prior to the war of 1992-1995. It was completely destroyed during the war and had become the centre of an effort to revitalize the historic Mostar downtown. An initiative to restore the multinational and high-quality nature of the school was viewed as an opportunity to use this divided school in this divided city as a model or beacon for potential reform efforts throughout the country." | |
| Tolerance Stories Booklet | 55-page collection of stories, "to teach tolerance because stories are the first and most enduring literary form and they have the power to shape people's understanding of the world and to change their lives ... it is our hope that this resource booklet will facilitate educators in elementary and secondary schools to introduce discussions of tolerance by supplying a wide array of narratives that illustrate principles of tolerance, and by so doing, enable their students to be leaders of tolerance in their homes, neighborhoods, and communities." | |
| Practicing peace: A peace education module for youth and young adults in Solomon Islands: 4th draft | 99-page word document developed "to help people resolve interpersonal and inter-group conflict through productive and peaceful strategies, and to teach young people how they can participate in public life. The module is intended for use with youth and young adults in community and school settings in Solomon Islands." Skill areas include: Understanding rights and responsibilities; Understanding cultural diversity; Restorative justice and reconciliation; Gender relationship skills; Ability to live with change; Leadership qualities Conflict prevention; Traditional definitions of peace; Understand[ing] interdependence between individuals and society and Respect[ing] different cultures." | |
| Educational integration measures in Hungary | 19-slide Powerpoint presentation which examines measures taken by the Parliamentary Commissioner for the Rights of National and Ethnic Minorities of the Republic of Hungary to improve the education of minorities, primarily Romani children. | |