Researcher Resources Home
Welcome to the area of our site dedicated to supporting and sharing research related to conflict resolution education. You'll see the listing of content areas we intend to focus on in the sidebar to your right. Research and evaluation are key to the long-term success of Conflict Resolution Education work. Please consider viewing our module on program evaluation strategies as a first step in this direction.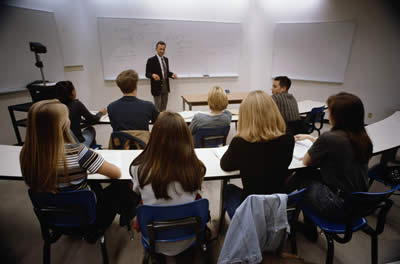 CRE Research-related Presentations
---
---
---
---
---
---
---
---
---
---
Search Our Resources Catalog
Sample Catalog Resources
Below you'll find a randomized listing of up to 20 related items (we may have more...) drawn from our Resource Catalog.

| Resource Title | Description | Links |
| --- | --- | --- |
| Theories and conceptual frameworks in education, conflict and peacebuilding | This special issue of the journal Education and Conflict Review attempts to assemble theories and conceptual frameworks that are dispersed across a wide array of academic publications and often inaccessible to those who need them the most, particularly to the education and conflict researchers and practitioners in low-income contexts. The contributions in this issue provide a critical review of theories, conceptual frameworks and analytical tools that can support research and practice in this field. | |
| Recommended Guidelines for Effective Conflict Resolution Education Programs | These Recommended Guidelines for Effective Conflict Resolution Education Programs, released in 2002, are the product of work begun by a committee of the Conflict Resolution Education Network (CREnet) and completed by the Association for Conflict Resolution (ACR). The Guidelines outline how elementary and secondary school teachers, administrators, conflict resolution education practitioners, and policy makers can measure progress toward effective conflict resolution education programs. By addressing core goals, components, content and qualities of effective school-based conflict resolution education programs, these Guidelines are intended to also help leaders to make decisions about the resources and strategies needed to support such educational programs in their schools. | |
| Public policy and conflict resolution in education project: Final report, July 2002 | 17 page pdf report of the The Western Justice Center Foundation, Pasadena, California, in partnership with the Association for Conflict Resolution (ACR), which "undertook a project funded by the Compton Foundation to develop recommendations for integrating conflict resolution education (CRE) throughout California public schools. We interviewed and met with relevant practitioners, educators, policymakers and others to assess needs and gather their views with respect to CRE and public policy." | |
| Conflict Resolution Education: An Annotated Bibliography | Online version of an annotated bibliography of research articles, chapters and books related to conflict resolution education. | |
| Conflict resolution, peer mediation and young people's relationships: Technical Report | 74-page PDF technical report that investigated, "what schools could do to improve young people's relationships with each other, with teachers and with their families. This is a key question for schools, policy-makers and pressure groups; there are currently programmes and initiatives on behaviour, citizenship, healthy schools and many other areas which have relationships at their core. Within that broad area, the team looked in more detail at school programmes that encourage conflict resolution and peer mediation." Ten studies relating to conflict resolution, all completed after 1994, were reviewed in detail. | |
| Applying program theory development to a study of restorative practices in Victorian schools | Abstract of study which investigated the context and conditions in which restorative practices were introduced in eighteen Victorian schools. | |
| Participation & involvement: A community college transforms its culture | Pdf article from Conflict Management in Higher Education Report, Volume 6, Number 1, (Nov 2005), which describes the key details of a two-day performance-based training program designed to teach observable skills in conflict resolution and group process to employees of Lane Community College, as well as the results and outcomes. Includes bibliography. | |
| Commentary considering conflict resolution education: Next steps for institutionalization | Commentary that suggests the process by which conflict resolution education can become institutionalized, with future research suggestions and a bibliography. | |
| What is good youth peace work?: A tool for evaluation | 58-page PDF tool for young peacebuilders, to evaluate their work. It proposes questions for reflection on three levels: Personal, team and project in its social context. | |
| Learning to live together: Building skills, values and attitudes for the 21st Century | 167-page pdf study which, "represents an attempt to interpret the aim of 'learning to live together' as a synthesis of many related goals, such as education for peace, human rights, citizenship and health-preserving behaviours. It focuses specifically on the skills, values, attitudes and concepts needed for learning to live together, rather than on 'knowledge' objectives. The aim of the study is to discover 'what works' in terms of helping students learn to become politely assertive rather than violent, to understand conflict and its prevention, to become mediators, to respect human rights, to become active and responsible members of their communities—as local, national and global citizens, to have balanced relationships with others and neither to coerce others nor be coerced, especially into risky health behaviours ... The recommendation emerging from the study for national policy-makers and curriculum specialists is that a core national team of educators committed to the goals of peace-building, human rights, active citizenship and preventive health should be created, in order to put together and pilot test materials and methodologies related to these goals." | |
| Evaluation of the Truancy Prevention through Mediation Program (Ohio) | 12-page pdf presents an evaluation of the Truancy Prevention through Mediation Program developed in Ohio. "Although the Truancy Prevention through Mediation Program (TPMP) has consistently demonstrated positive results in the effort to combat truancy, absent from these evaluations has been an examination of the impact of the program on the academic performance and behavior of the children whose families participate in the program. To fill this void, the Ohio Commission on Dispute Resolution and the Supreme Court of Ohio collaborated to commission an independent evaluation to ascertain answers to these questions." This report summarizes the findings from this study. | |
| Summit report California overview | Presentation of a school and law enforcement partnership between the Superintendent of Public Schools in California and the Attorney General of California to encourage school districts, county offices of education, law enforcement agencies and youth services agencies to develop programs and activities to improve school attendance and aid in the reduction of school crime and violence. | |
| Harnessing the power of the World Wide Web for conflict studies courses | Pdf article from Conflict Management in Higher Education Report, Volume 1, Number 3, (August/September 2000), which "presents a range of ways that relevant information from the web can be located quickly and used to good advantage by faculty teaching conflict studies courses or workshops." | |
| Positive impact of social and emotional learning kindergarten to eighth grade students, The | 51-page PDF technical report which, "summarizes results from three large-scale reviews of research on the impact of social and emotional learning (SEL) programs on elementary and middle-school students — that is, programs that seek to promote various aocial and emotional skills. Collectively the three reviews included 317 studies and involved 324,303 children. SEL programs yielded multiple benefits in each review and were effective in both school and after-school settings and for students with and without behavioral and emotional problems. They were also effective across the K-8 grade range and for racially and ethnically diverse students from urban, rural, and suburban settings. SEL programs improved students' social-emotional skills, attitudes about self and others, connection to school, positive social behavior, and academic performance; they also reduced students' conduct problems and emotional distress. Comparing results from these reviews to findings obtained in reviews of interventions by other research teams suggests that SEL programs are among the most successful youth-development programs offered to school-age youth. Furthermore, school staff (e.g., teachers, student support staff) carried out SEL programs effectively, indicating that they can be incorporated into routine educational practice. In addition, SEL programming improved students' academic performance by 11 to 17 percentile points across the three reviews, indicating that they offer students a practical educational benefit. Given these positive findings, we recommend that federal, state, and local policies and practices encourage the broad implementation of well-designed, evidence-based SEL programs during and after school." | |
| Licensure Report - Conflict Management Pilot Program In North Carolina | A 9-page pdf document discussing the experiences of Center for the Prevention of School Violence's "Reach In, Reach Out, Reach Over Conflict Management Curriculum" development initiative and related work done on revising statewide licensure of new teachers to include conflict management concepts and skills. Includes reports on results of focus groups with preservice teachers regarding the need for conflict management skills development. As the report indicates, "Although the goal of implementing a teacher licensure enhancement can be ambitious, there were a number of supporting factors for the initiative and foreseeable challenges that were addressed." | |
| Evaluation report on progress made through the OSCE's efforts to unify the Gymnasium Mostar: Summer | 51-page PDF evaluation "of the unification of the Gymnasium Mostar in Mostar, Bosnia and Herzegovina (BiH), as commissioned by the Organization of Security and Cooperation in Europe (OSCE) Mission to BiH ... the Gymnasium Mostar was an historic and premier secondary school prior to the war of 1992-1995. It was completely destroyed during the war and had become the centre of an effort to revitalize the historic Mostar downtown. An initiative to restore the multinational and high-quality nature of the school was viewed as an opportunity to use this divided school in this divided city as a model or beacon for potential reform efforts throughout the country." | |
| Impact of violence on learning for youth: What can we do? | 35-page PDF report that focuses "on the words of the interviewees, particularly the youth—both in school and out of school—and what they tell educators and others working in educational programs about what we can do to support learning." In writing the report the author wanted to understand "how violence affects learning, and to examine how school responses played a part in creating this picture. Most importantly I wanted to look for ways to strengthen the possibilities of supporting learning for youth in high schools and in youth literacy and training programs." | |
| Review of WANEP'S peace education programme | Pdf document which reviews a three-year pilot program, "to promote a culture of nonviolence among young people as a preventive measure against violent conflicts," created by the West Africa Network for Peacebuilding (WANEP). | |
| Evaluation report: Life skills project implementation in the Armenian education system | 45-page Word report which "represents an evaluation of implementation of the Life Skills Project being conducted in the Armenian education system as [a] component of an overall effort in education reform ... the project was piloted in the first and fifth grades in 16 schools in 1999-2000. In 2000-2001 the project was expanded to 100 schools and to the second and sixth grades. UNICEF provided funding and some logistical support and the MOES provided administrative and logistical project support and workspace for the curriculum development team." | |
| Challenge to create a safer learning environment for youth, The | 83-page PDF report which continues the author's "exploration of how violence affects learning and my search for effective approaches to support learning for those who have experienced violence ... I sought to learn more about how violence affects learning by interviewing young people who are currently struggling with learning, either within or outside the school system. I wanted to explore how responses to trauma support or limit learning possibilities by interviewing young people and professionals engaged in the school system and in other education for youth." | |